Colorado's Leading Recovery Service
Mirage Recovery Service is here for you. We understand it is frustrating to be in a situation that gives you no other choice but to call for help.
No job is ever too big or too stuck for us to perform the job quick, safe and professionally. Mirage is here to build close and loyal relationships with businesses and a friendly helping hand for individuals, with same respect everyone deserves. We have highly trained and experienced drivers operating top of the line performing equipment. We do just about everything that requires towing, recovering/cleaning services, transportation, police impounding and much more.
Mirage Recovery Service is a woman-owned and family operated business. We work with some of the largest contracts in Colorado along with Colorado Police Departments/Fire Departments, Denver International Airport, Waste Management, Pepsi, UPS and many others. Mirage is a highly respected company with great relationships all along the state. We will be here for you and the services you need to be done quick, safe and professionally.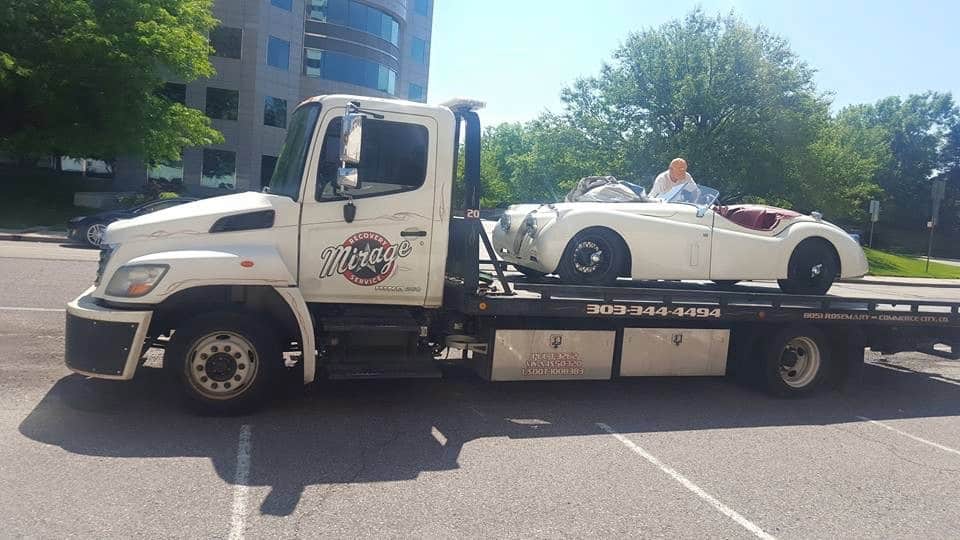 Roll-back tow trucks are similar to flatbeds in that both types sport a long, flat bed at the trucks' rear onto which vehicles, construction equipment, materials, or other goods are towed. Unlike the bed of a flatbed truck, however, a roll-back tow truck's bed slides (or rolls) back and tilts downward via hydraulic controls. This essentially creates a ramp that an operator can drive the towed vehicle onto.
Learn more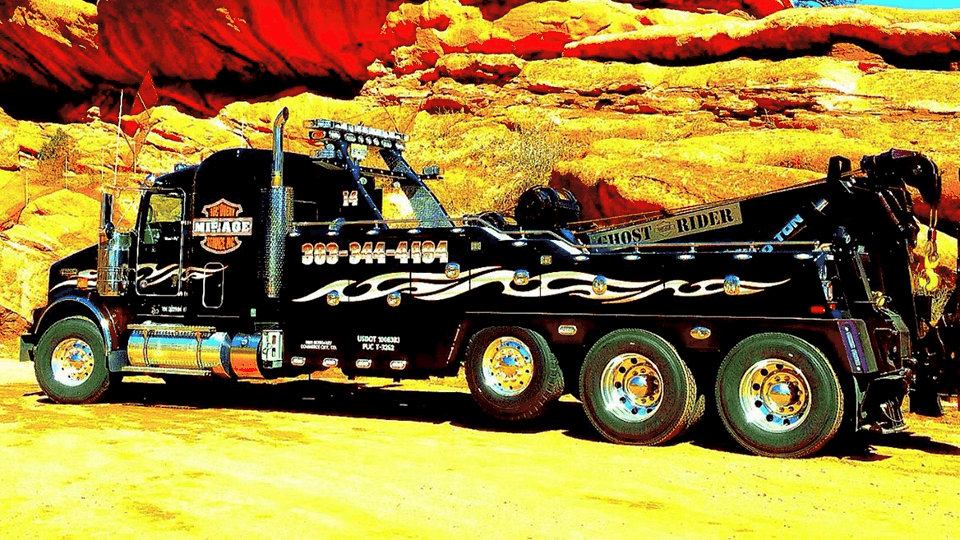 These vehicles use an adjustable boom with a winch to recover vehicles from a ditch, down an embankment, or any place the vehicle cannot be safely reached backing up. Most of these booms are fixed with a telescoping tube that is hydraulically powered. Many of these trucks have slings, which consist of a heavy tow bar with rubber mats that connect around the vehicle frame or axle.
Learn more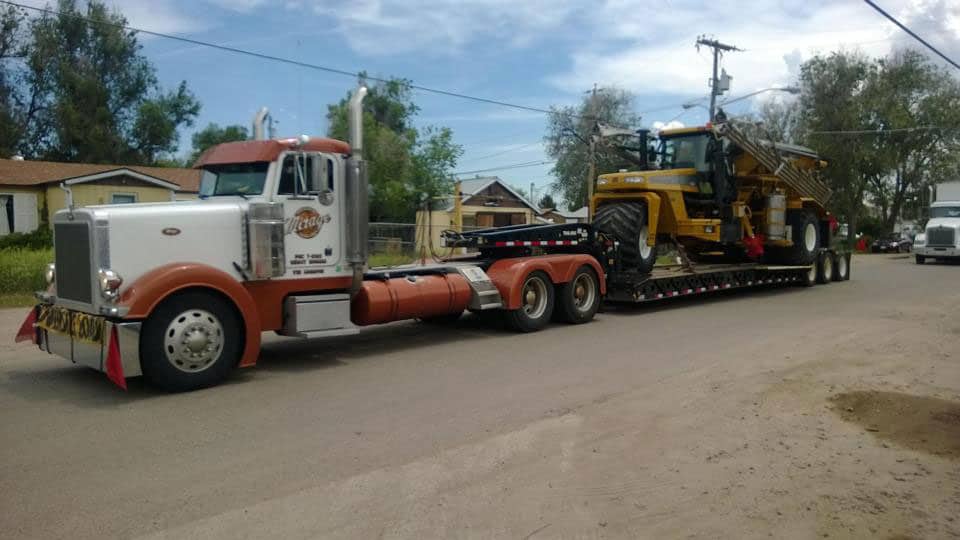 These trucks are equipped with an adjustable boom that hydraulically extends out with winches attached to recover, pick and winch trucks or equipment that is not able to be towed by backing up to it. These booms and winches are usually rated in excess of 70,000 lbs, with 50 ton wreckers having 100,000 lb capability. The under reach on these units are used for everything.
Learn more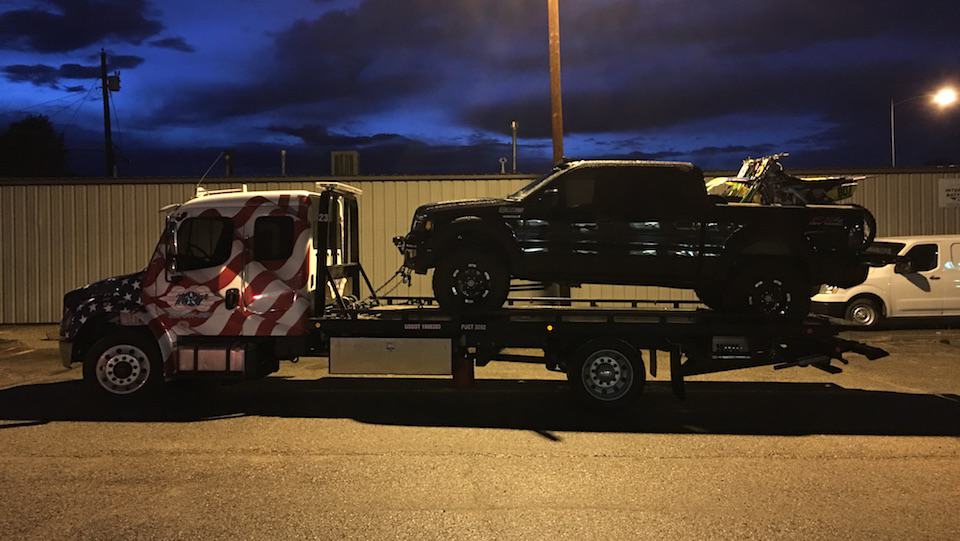 If you are a business and you are interested in having a contract with us, please give us a call at (303)-344-4494. For contracts we require a minimum of six tows per month. Each contract will receive discounted prices.
Learn more